LC120 Hydraulic Decorative Iron Pipe Iron Tube Twisting Machine
This LC120 Hydraulic decorative iron pipe iron tube twisting machine is only used to process round pipes. The function of the machine lies in the appearance of various patterns after the round tubes are processed. These semi-finished products are mainly used in the railings and skeleton supports of doors, windows, stairs and handrails. They are not only beautiful but also very strong, the materials used are round pipes, so compared with solid doors and windows and handrails, the cost is reduced by more than 50%-80%. It is very suitable for blacksmith shops that operate doors and windows on a large scale. This pipe twisting machine used to process round pipes with a diameter of 60-120mm. The round pipes can be turned into round pipes, square pipes, 6-corner pipes, 12-corner pipes, 16-corner pipes, etc. After processing. These processed pipes can also have various pattern shapes, which are mainly made by the repeated twisting of the machine. The density of the pattern and the depth of the pattern can be achieved by adjusting the hydraulic system and limit switches.
Special attention should be paid to the thickness of the round tube not exceeding 2.5 mm.
Take the round pipe turned into a square tube as an example ,round pipe with a diameter of φ 50mm, φ60mm, φ76mm, φ 89mm, φ114mm turn into square pipe 口 40mm 口 50mm 口 60mm 口 70mm 口 90mm)
24 hours online service, Let us know if you have any questions!
TECHNICAL PARAMETER
Model :LC-JKLG120
Processing material: Round tube≤Φ120mmx3mm
Dimensions of the finished product :
Round tube≤Φ120mmx2.5mm
Flat tube ≤ 90x60x2.5mm
Square tube≤40x40x2.5-90x90x2.5mm
Power: 11.7KW
For free dies :6sets
Voltage: 220V/380V/415V
Packing Dimension:800*1200*700mm
N.W. (kg): 2500    G.W. (kg): 2550
Description
LC120 Hydraulic decorative iron pipe iron tube twisting machine

There are two kinds of machines for twisting round tube,They only differ in the processing range.
LC-JKLG60 machine can process round pipes with a diameter of less than 60mm.
LC-JKLG120 machine can process round pipes with a diameter of less than 120mm.
Processing material: Round tube
There are several different tubular shapes after processing by the round tube twisting machine, the mold for this machine can be customized according to customer needs.
Take the round pipe turned into a square tube as an example ,round pipe with a diameter of φ 50mm, φ60mm, φ76mm, φ 89mm, φ114mm turn into square pipe 口 40mm 口 50mm 口 60mm 口 70mm 口 90mm)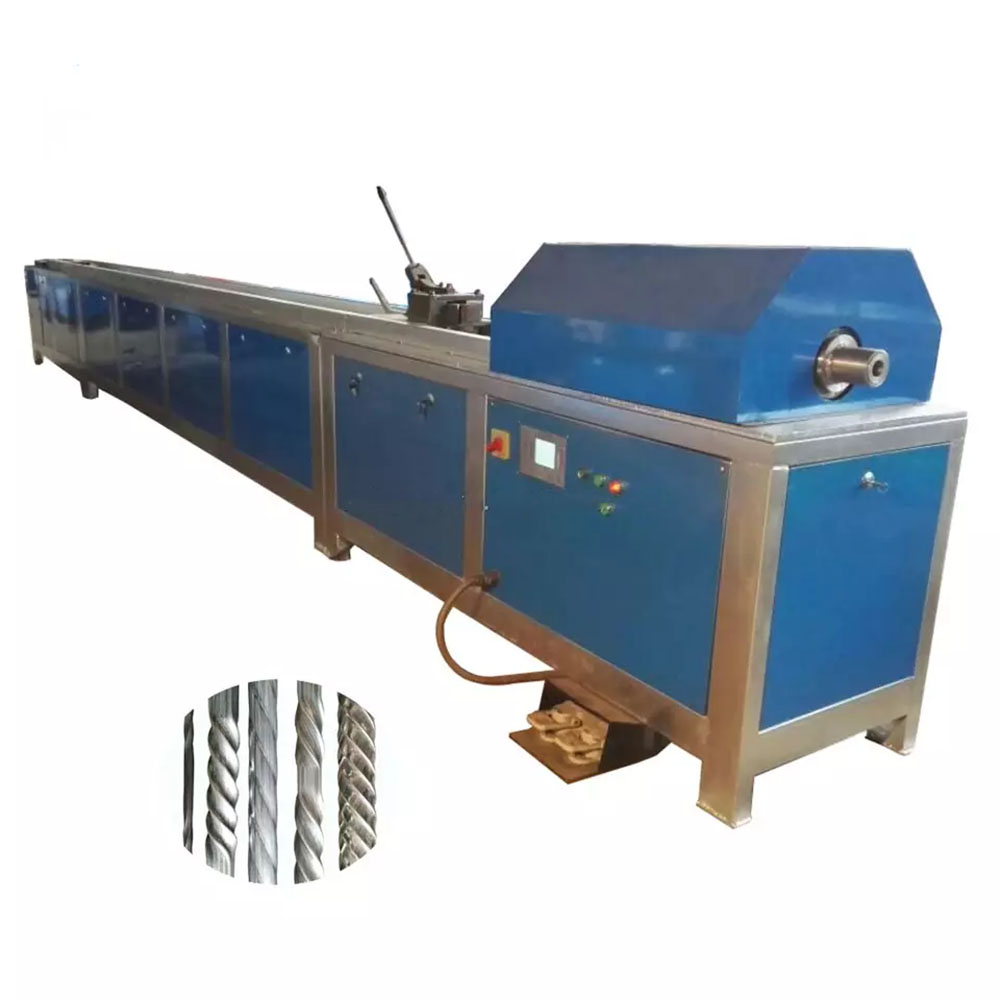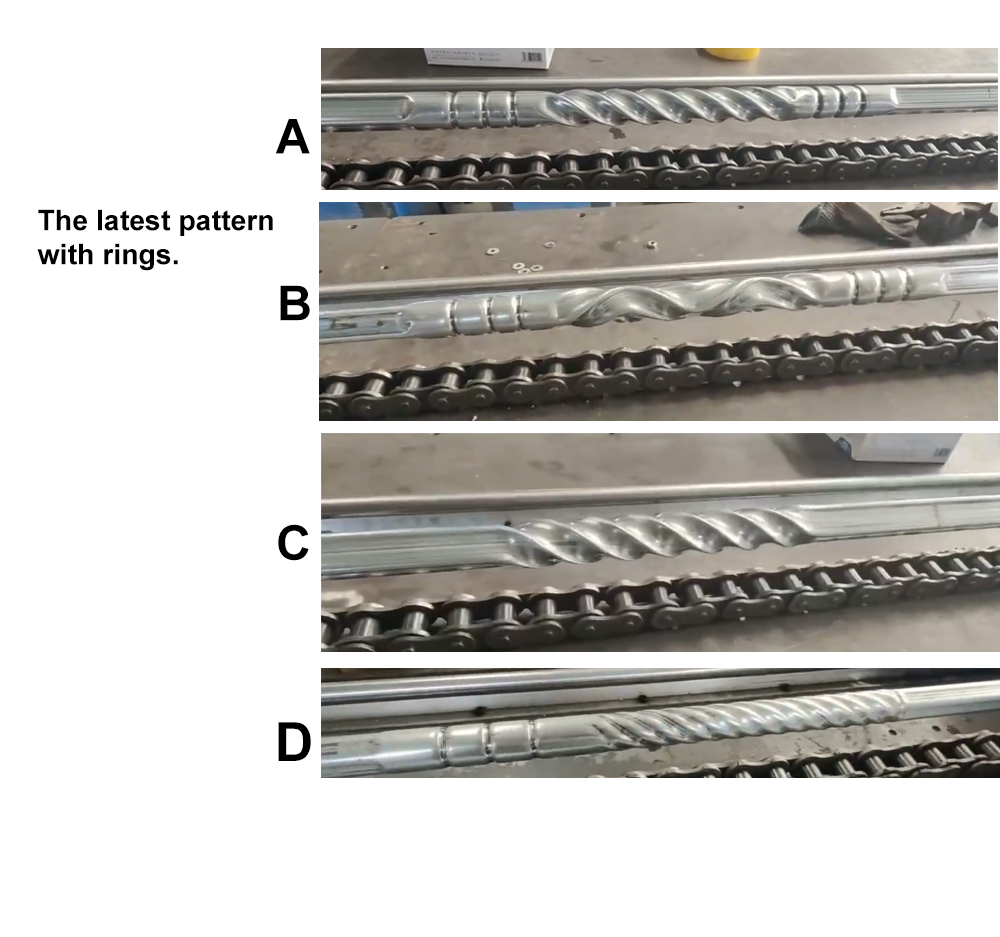 Functions
LC120 Hydraulic decorative iron pipe iron tube twisting machine is only used to process round tubes. The appearance of various patterns after the round tube is processed is the function of the machine.
These processed semi-finished products are mainly used in the railings and skeleton supports of door, window, and staircase handrails. They are not only beautiful but also very strong.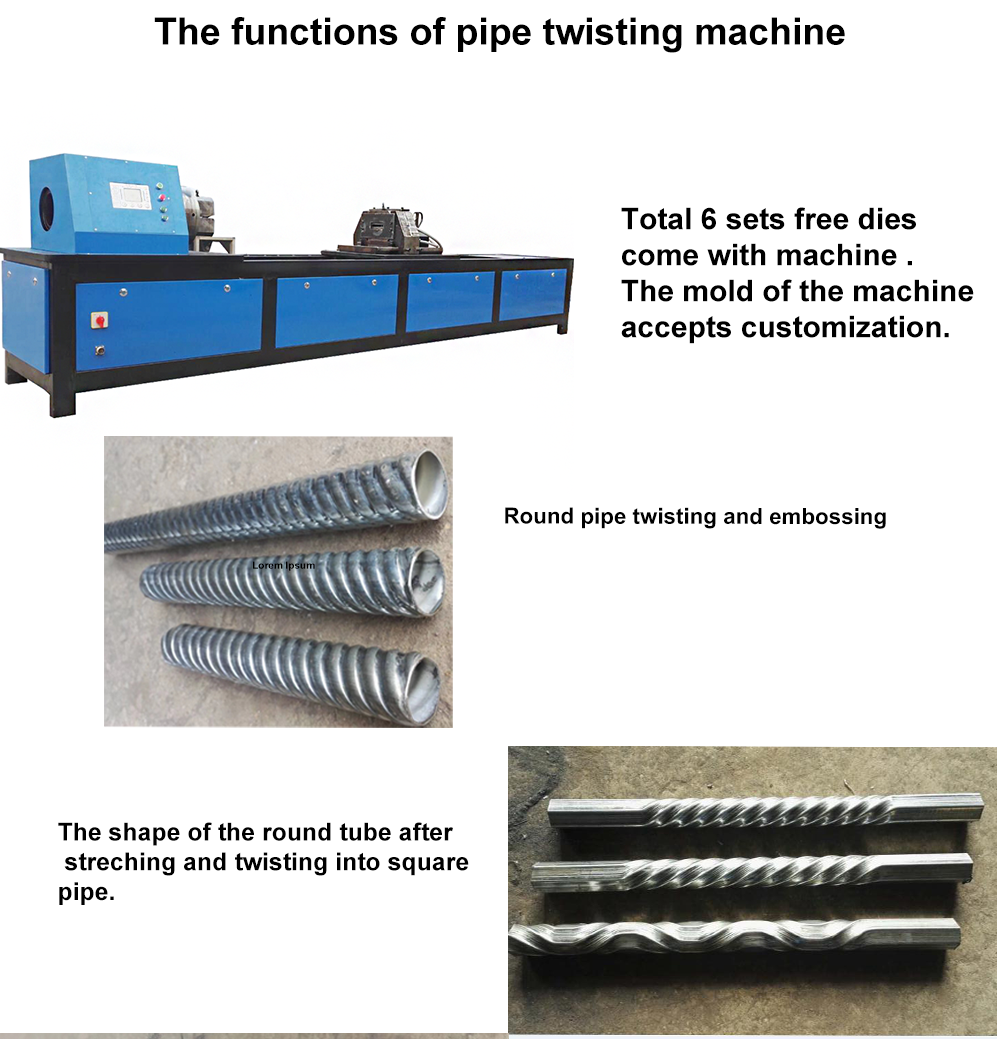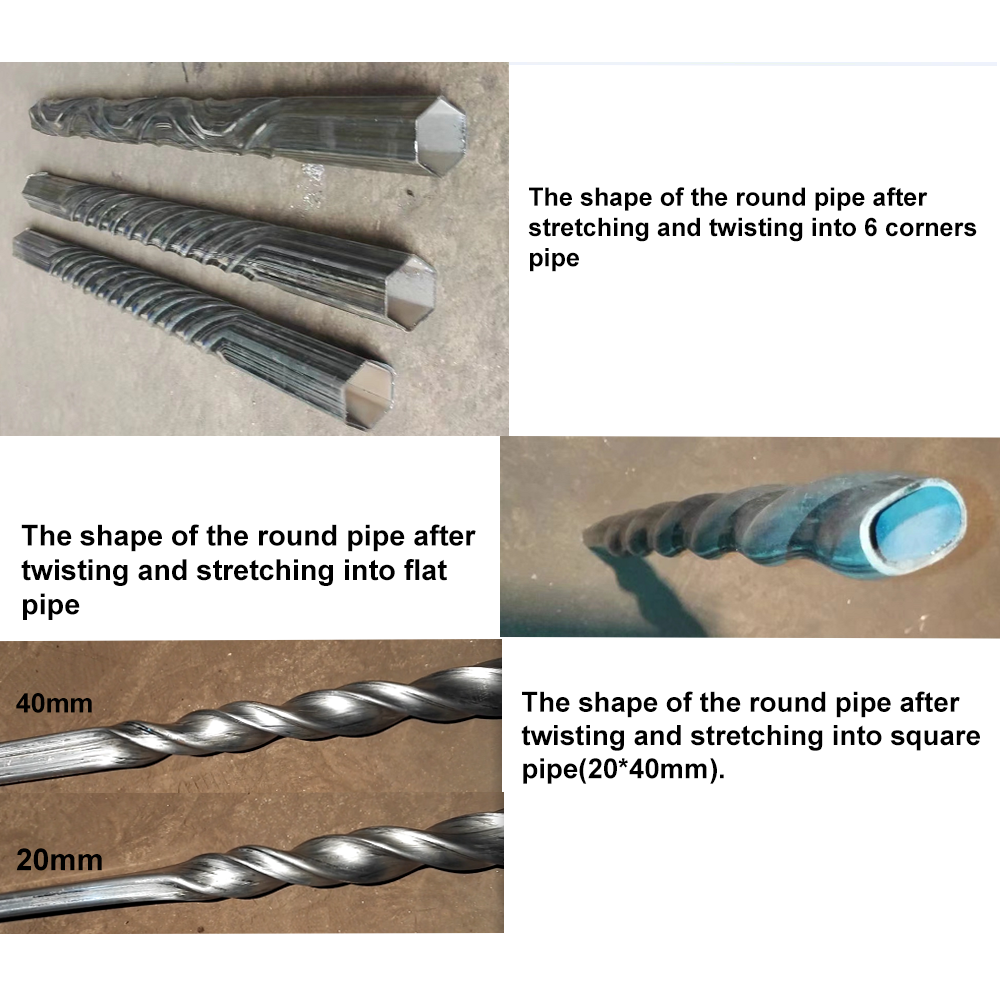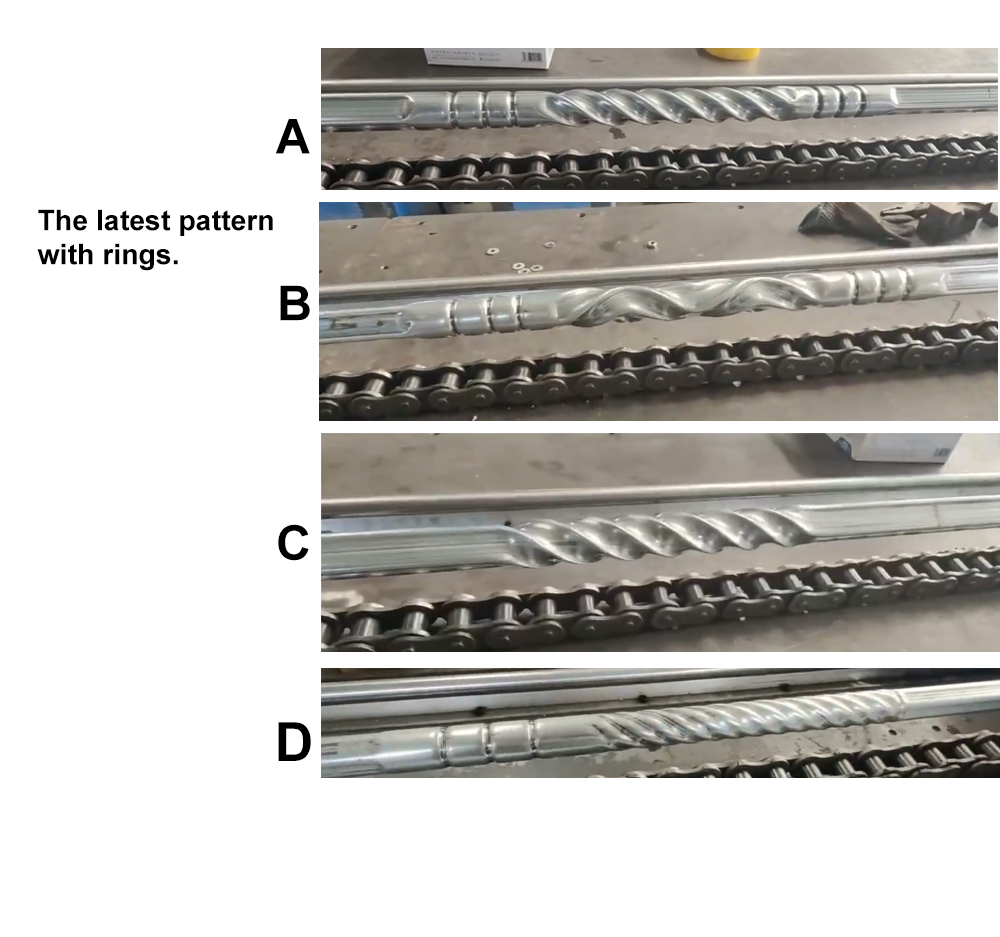 Finished Product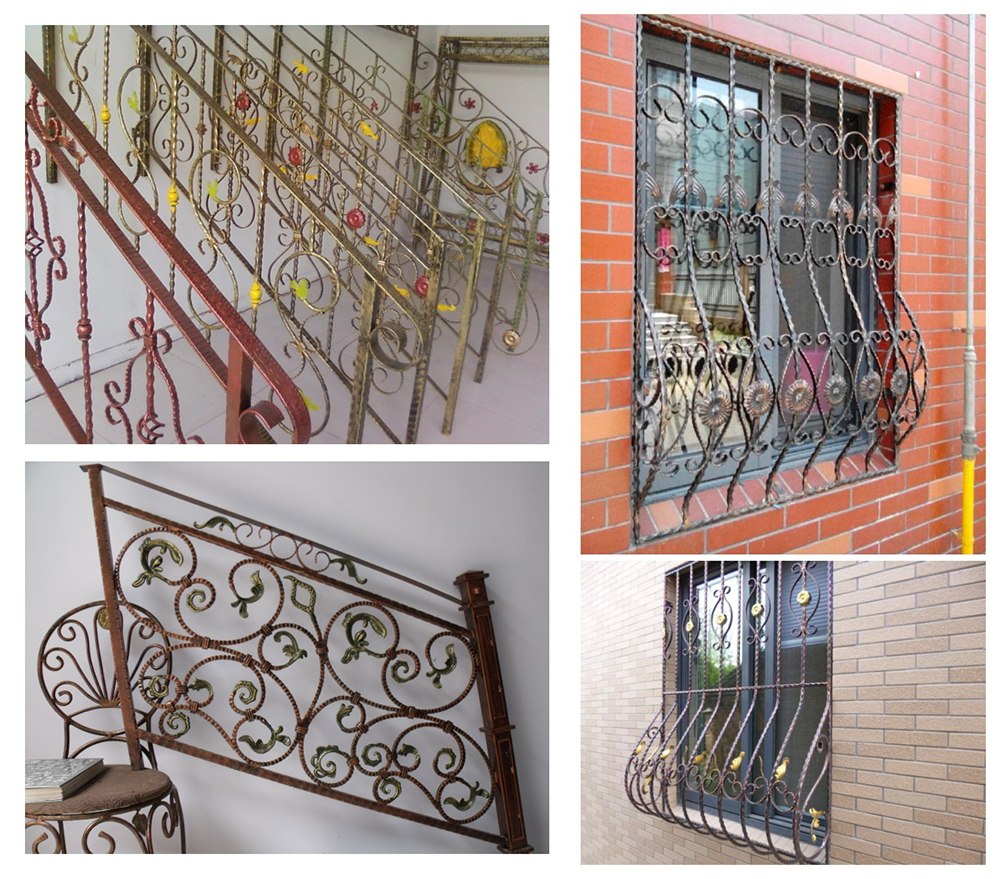 Packaging
Packaging standard:
Dust cover + iron frame + wooden box packaging.
Mode of transportation: By car or by sea.