China Manufacture Metalcraft Hytraulic Moulder Wrought Iron Machine
LCYY16 China manufacture metalcraft hytraulic moulder wrought iron machine with factory price,This hydraulic forming machine is currently the most functional hydroforming machine in the metal processing industry. On the basis of processing flat iron, round steel and square steel, it can also process square tubes and round pipes. The increase of processing materials can further expand the diversity of forming patterns. This metal craft hytraulic moulder can extrude square steel, round steel, flat iron, round pipe and square tube into different shapes such as circle, arc and angle at one time.
This equipment of the foot switch can free the hands of the operator of the machine, improve the work efficiency, save labor, and the convenient and simple operation can let you get started quickly.
The replacement of the abrasive tool can be completed in 5 minutes, and 4 sets of molds can be selected by the customer.
The hydraulic moulder randomly accompanies him to break 4 sets of free molds (1 set for  angle bending and simmering round molds, 1 set of arc straightening and alignment, 2 sets of forming molds) and there are molds for customers to choose.
24 hours online service, Let us know if you have any questions!
TECHNICAL PARAMETER
Model :LC-YY16
Max Work Ability : Flat iron≤10x50mm
Round steel ≤Φ16mm Square steel≤16x16mm
Round pipe≤Φ80mm  Square tube≤80x80mm
Power:7.5KW
Voltage: 220V/380V/415V
Packing Dimension: 1300×700×1400mm
N.W. (kg): 780      G.W. (kg): 850
Description
LC-YY16 China manufacture metalcraft hytraulic moulder wrought iron machine
The hydroforming machine has two models: LC-DY16A and LCYY16
Their functions are to process flat iron, square steel and round steel into arc, round, angle or special shape at one time. LCYY16 additionally adds the function of processing square and round pipes.
Main features of LC-YY16 metalcraft hytraulic moulder.
1.Compared with the old machine LC-DY16A, the most prominent advantage of LC-YY16 metalcraft hytraulic moulder machine is that :it can process square tubes and round tube
Square tubes below 80x80mm can be processed by this machine.Tubes up to 80mm in diameter can be processed.
2.The machine can finish the moulding and processing of heteromorphosis iron craftwork with good consistency,and can process parts in batches and high efficiency.
3.It have manual control and pedal switch, it can be operated conveniently and reliably.
4.It is mechanically designed with proper structure, whichcan make sure the following:convenient operation and maintenance,expedient die and holding device replacement.
5.The working deck plate is made with rational size and location,ensuring that it is fit for 90% iron craftwork parts of various sizes in the bending and moulding industry.
About how to use this hydroforming machine for wrought iron?
Perhaps your biggest worry is not knowing how to operate this program-controlled hydraulic molding machine. In fact, the design of LANCHEN's mechanical equipment is very user-friendly. It is equipped with a foot switch device, and one person can complete the operation of the entire machine. The labor cost of customers is reduced. For metal production, the hydraulic forming machine not only has English prompts for the operation buttons, but also detailed introduction and instructions of the manual. We will also provide video operation and 24-hour online after-sales service.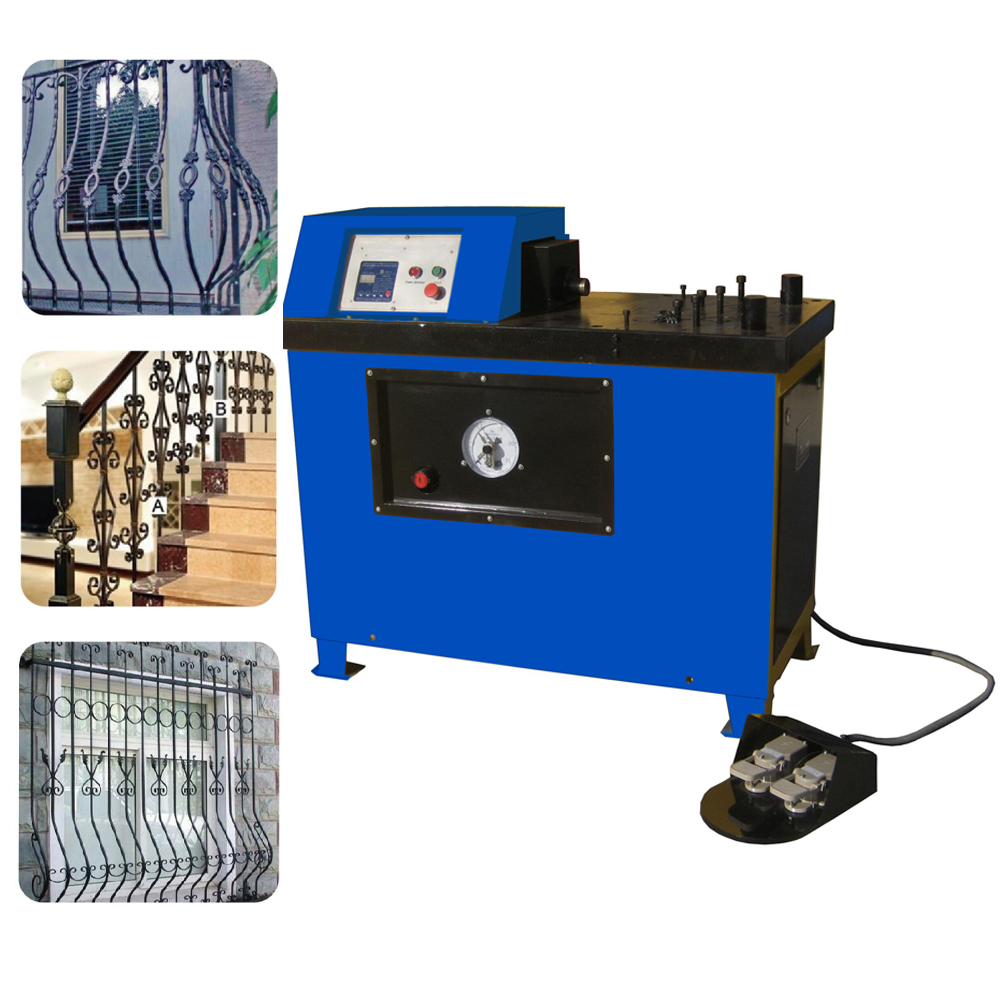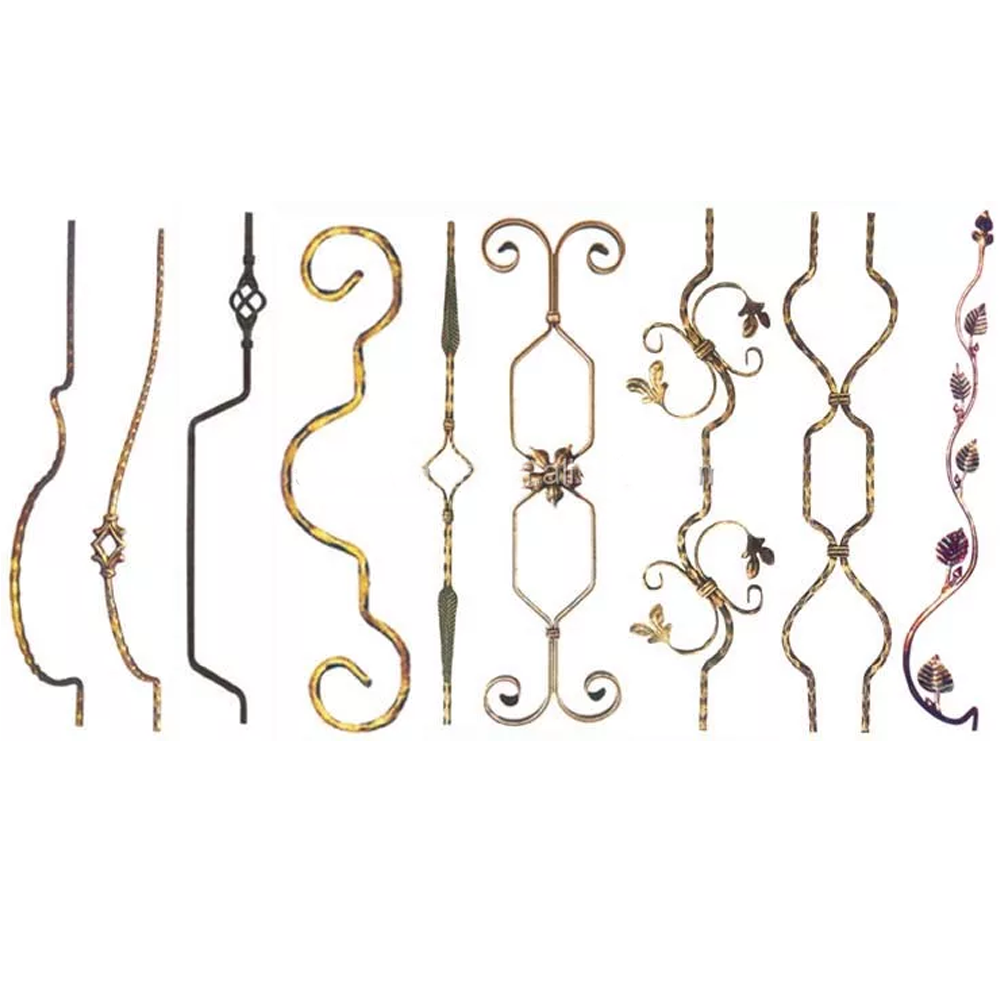 LC-YY16
Metalcraft Hytraulic Moulder
Modle No.
LC-DY16A
LC-YY16
Work capacity
Flat Iron≤10X50mm Square Steel≤16X16mm Round steelφ≤16 mm
Flat Iron≤10X50mm Square Steel≤16X16mm Round steel≤φ16 mm Round pipe ≤φ80 mm Square tube≤80x80mm
Motor power
7.5KW
7.5KW
For free dies
4 SET
4SETS
Processing speed
400pcs/hour
400pcs/hour
Machine size
1340x830x1400mm
1300mm*700mm*1400mm
N.W
750KGS
780KGS
G.W
850KGS
850KGS
Finished Product
LCDY16 wrought iron hydraulic moulder machine for metal craft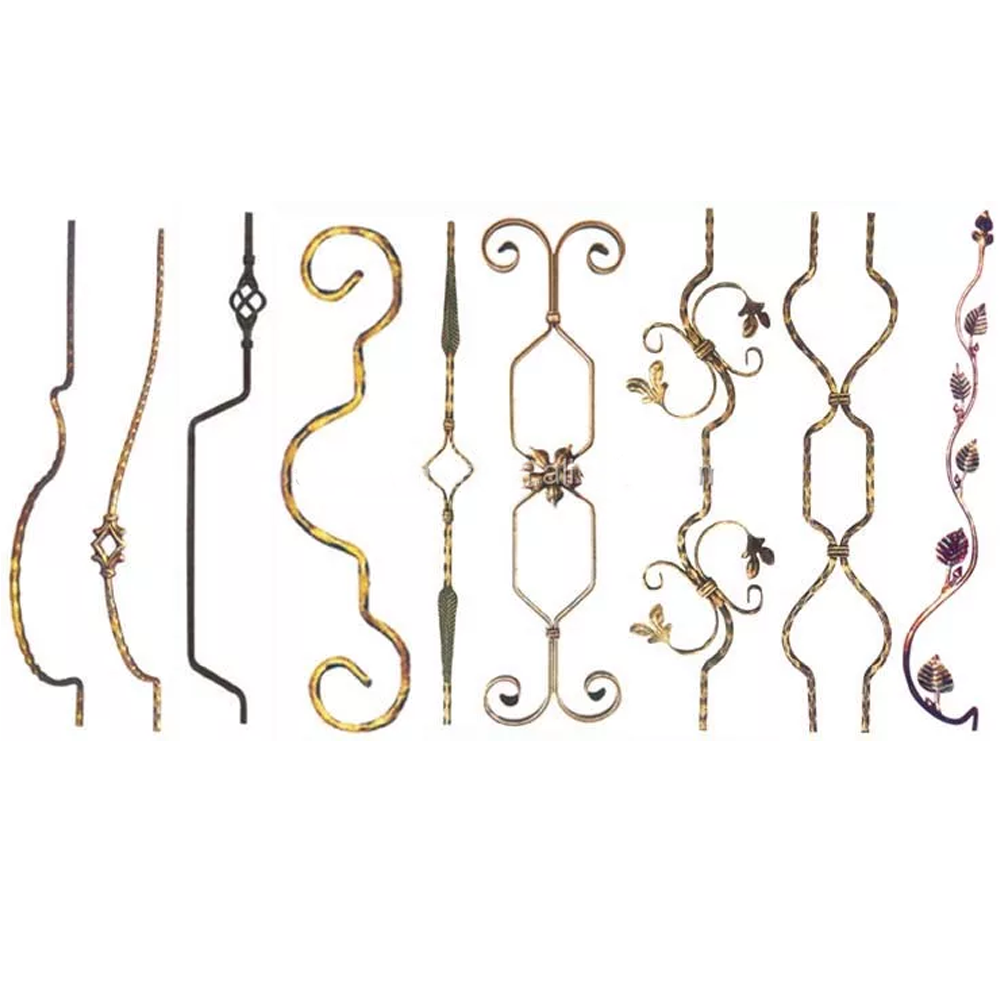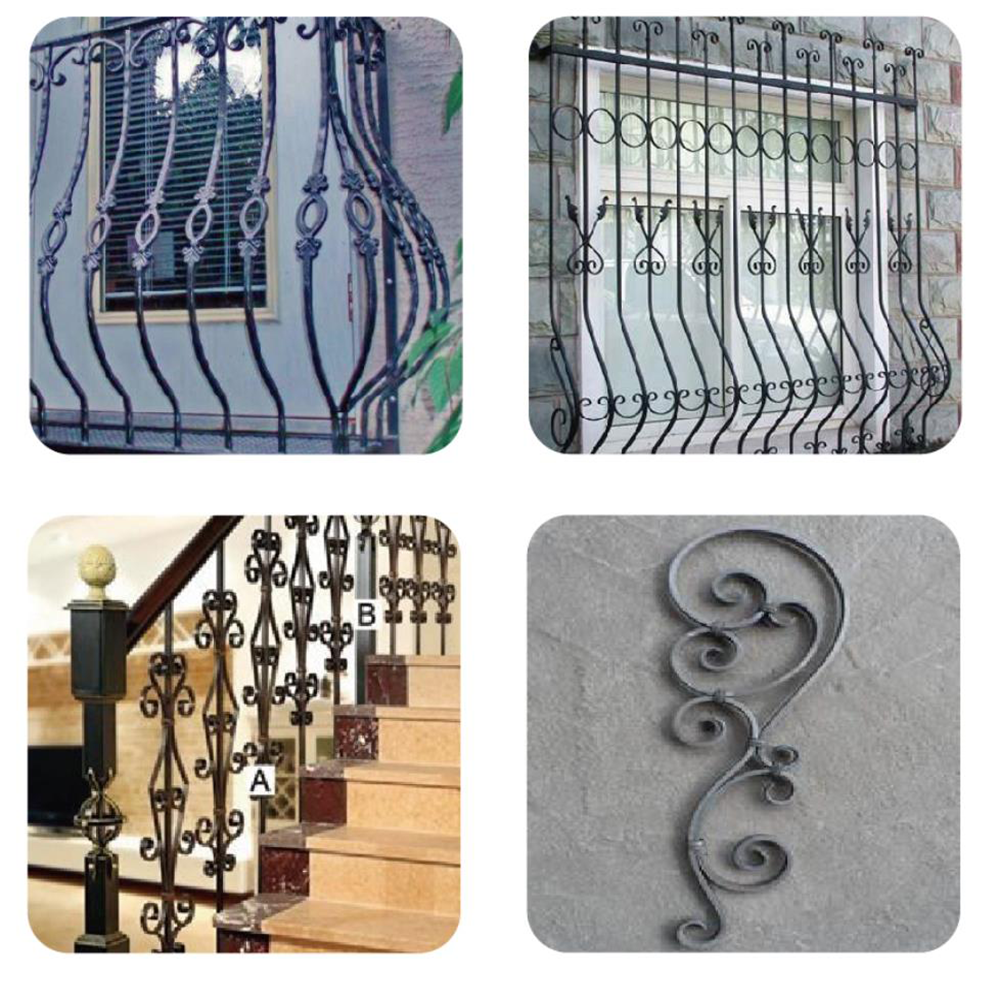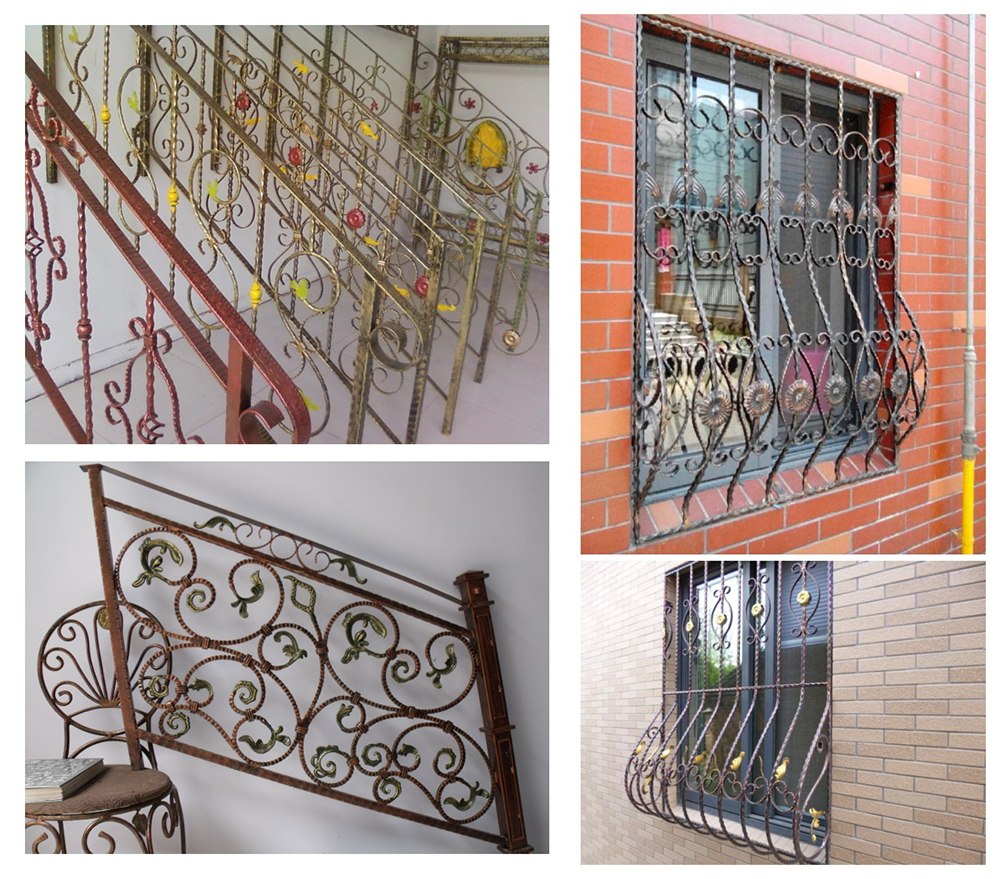 Packaging
Packaging standard:
Dust cover + iron frame + wooden box packaging.
Mode of transportation: By car or by sea.